Sailing Charters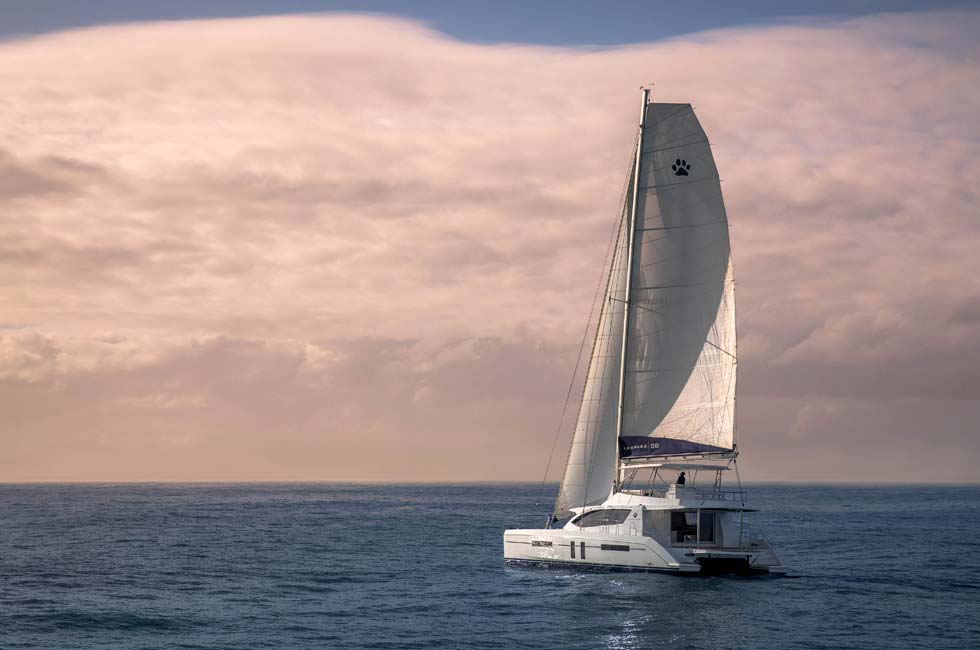 CATAMARAN CHARTERS
Our aim at Calypso sailing is to ensure that we provide first class sailing vacations. We offer three catamarans for charter: the phenomenal 58ft Leopard catamaran the Lady Susan and two luxury 44ft Leopard Catamarans called Big Easy II and Second Star. The Florida Keys has much to offer as a cruising destination and we operate out of three locations in Key Largo and Key West. We aim to make your sailing charter the experience of a lifetime.
BAREBOAT CHARTERS
Our bareboat charters offer you the chance to be in charge of a beautiful yacht and create your own rewarding sailing experience in an amazing location. Great planning is the key to making your charter special. We take great care in listening to your expectations so that we can come up with a charter tailor made for your cruising needs. We work with you to create your own itinerary so that you can sail to the most beautiful spots in the Florida Keys and Caribbean Islands. We then help train you so that you feel completely at ease onboard and understand that you have the latest sailing technology at your fingertips. Our vessels can take up to 12 guests with luxurious furnishings, spacious interiors, air conditioning, generators and all that you may require to create amazing cuisine at sea. Our vessels have multiple areas on the exteriors where you can relax, dine and enjoy the panoramic views. Paddleboards, flotation vests and snorkel equipment help you get in the water and enjoy some of the most beautiful reefs and tropical areas in the world. We pride ourself on having a full suite of safety equipment easily at hand so you can feel confident and in control onboard. Each vessel has its own tender powered by an outboard to help you explore those shallower more isolated Islands. Our team of staff are always available to assist you in any way they can. We want to maximize your vacation experience so you leave us with amazing memories.
In order to qualify for a bareboat charter you must have sailing experience on a similar sized catamaran vessel. The following steps describe our bareboating procedure.
Fill in our Captain Assessment

Once you are approved decide upon a sailing itinerary and submit dates and a float plan

Choose how you would like to be responsible for the security deposit.

We will then draft up a contract agreement.

Choose whether you would like to provision the vessel yourself or have one of our team shop for you for a small additional fee.

Confirm snorkel sizes.

We will then send you the Leopard manual so that you can read up on your vessel before you arrive.
VESSEL ORIENTATION AND INDUCTION
On the first day of your bareboat charter please expect a thorough induction to the vessel by one of our licensed Captains. This usually takes several hours and should also involve your selected first mate. This induction can also be arranged prior to your charter if you would like to get off to a flying start. Many charterers choose to arrive the day before and do the induction and provision the vessel. We offer a reduced fee for this as a preparation day and sleep aboard before the charter is actually scheduled to begin. Topics covered during the induction include but are not limited to:
Emergency contacts
Emergency procedures
Engine operation & maintenance.
Generator operation & maintenance
Rigging operation, including winches and all lines
AC operation
Refrigeration
Anchoring
Inverter operations
Water tanks and fresh water system
Bilge locations and bilge pump operations
Stove, barbecue & propane operation
Toilets and holding tanks
Dinghy and Outboard operations
PFD's, Flares, Firefighting and Man overboard
Float Plan
Log book
Please also expect several hands on drills that also include docking, anchoring, hoisting sails, safety drills and refueling the vessel.
It is good practice to know your underwater hull. We are happy to jump in the water with you and inspect the hull prior to departure.
Please feel free to contact us ahead of time to discuss this training. We are happy to offer you materials to prepare you for your induction. Organization is key to a successful charter and we enjoy working with prepared people. We will always make time to address any concerns that you have about your upcoming charter or offer information on any features of the vessels that you would like to understand more about.
FLOAT PLAN
It is important to stay on your float plan during your charter for your own safety. If you would like to change your itinerary during your charter we will have to approve your changes and are always available to help you make your revisions.
RETURN DUTIES FOR A BAREBOAT CHARTER
It shows good seamanship to return a vessel that has been run in good order. Bareboat charter return duties include:
Decks that have been rinsed of all saltwater
All lines stored properly
Fuel tanks refueled and holding tanks emptied
Tender stored away properly
Removal of all trash and food from the vessel
Linens should be bagged ready for laundering
All dishes and utensils washed and put away
RETURN INSPECTION
Just as we checked the vessel out at the beginning of your charter please allow time for us to check her back in. This will include an underwater hull inspection as well as a thorough check of all her equipment and systems. All of our vessels and tenders arrive with full tanks of fuel. Please remember you will be responsible for refueling at the end of your trip or you can arrange for us to take care of that for you.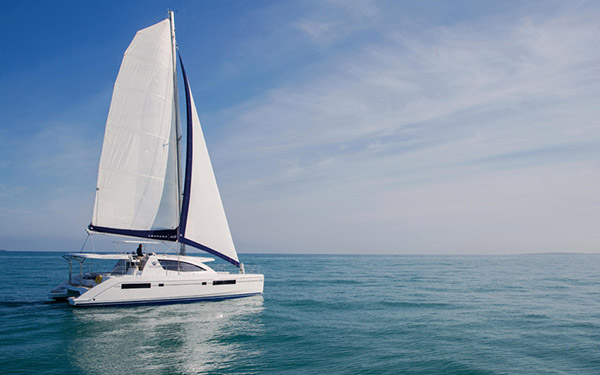 HIRE A SKIPPER
If instead you would like to hire a licensed Captain to take the helm during your charter we can help you figure out the credentials they should have and ensure that they are the perfect fit for your vacation. We also have several skippers that we can suggest for your charter and that can competently handle our vessels.
GROUP MONOHULL CHARTERS
The Bloody Pirate is a beautiful schooner sailing in the beautiful Florida Keys. She is named after the famous Code Rum cocktail drink. Enjoy an exciting Keys sailing adventure and watch us hoist her red sails on a true tall ship.. She can accommodate intimate private parties or large groups up to 38 people for day charters or 24 overnight. With her classic lines and open interior you'll feel right at home. Her professional crew will enable you enjoy a relaxing cruise or you may try a real hands-on sailing experience. She is the perfect vessel to take you to the abundance of tropical reefs in the Florida Keys to snorkel and explore. She is particularly suited to large group charters.
PROVISIONING SERVICE
Calypso sailing offers a provisioning service to help get your charter off to a great start. With a little prior organization you can arrive to a vessel that is fully provisioned to your own tastes. We can provide food shopping lists, food and cocktail menus to ensure that all your necessary and favorite items are all onboard and ready for your charter. We are happy to arrange any of your vacation essentials for you so you don't have to waste valuable vacation time shopping.
Feel free to contact us about shipping some items to us ahead of time also we will make sure they are waiting onboard for you.